Seeing as today is valentine's day, I've decided to make a list of my all time favorite romantic movies!
Number 5:
Pretty Woman (1990)

This is a classic! If you have never seen it, stop everything you are doing and go rent it! This is the film that made the world fall in love with Julia Roberts. It's the modern day Cinderella story with a prostitute and a businessman. After every time I watch it, I just want to go find my own Richard Gere to take me shopping and to fall in love with!
This is the best rendition of Wuthering Heights I have ever seen! Tom Hardy and Charlotte Riley have the best chemistry for these parts. Their chemistry was so real, that while filming this, they fell in love and got engaged! This movie is heart wrenchingly painful, if you have read the books you would understand why. This movie is a lesson on love and revenge.
(It is currently an instant movie on Netflix, so you should all watch it!)
The Time Traveler's Wife
(2009)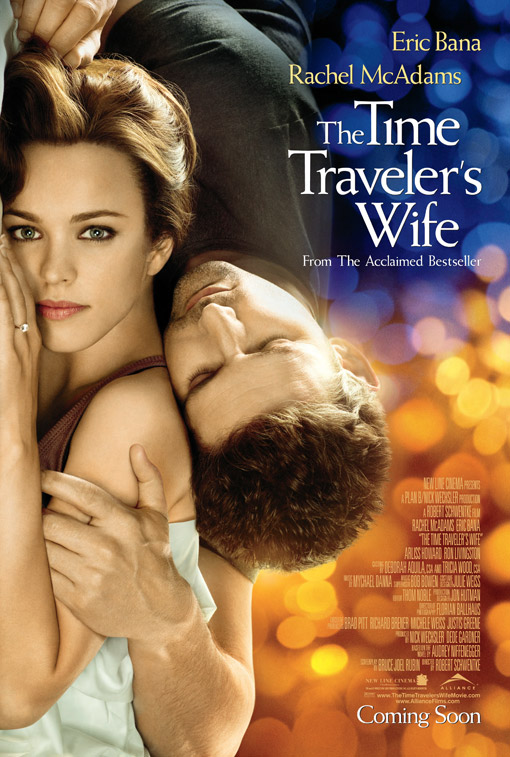 The Time Traveler's Wife is such a beautiful story about how love can overcome even the most difficult issues. Henry (Eric Bana) is an uncontrollable time traveler. His traveling centers around Clare (Rachel McAdams), although he cannot control where or when he travels, he tends to travel back to times that have made an impact on him, including meeting and being with Clare. Just a warning, bring some tissues!
Here is a great scene from the movie:
Pride and Prejudice
(2005)
This movie probably doesn't need too much of an introduction! Matthew Macfadyen portrays my favorite Darcy. I know that can be quite a controversial statement with some of the die hard Firth fans, but I absolutely love the vulnerability that Matthew brings to the character! This move makes me and almost every other girl swoon. Go watch it now!
A Walk To Remember
(2002)
Nicholas Sparks makes the best romantic movies! A Walk to Remember is my absolute favorite. It has everything a great romance movie should have. Honestly, it is difficult to choose between any of the Nicholas Sparks movie renditions, because they are all so well done. I would recommend this movie hands down! Warning: This is a major tear jerker!
Obviously, this is a very short list compared to the amount of great romance movies out there, but these are the standouts for me!
Now go grab some chocolate covered strawberries and a nice glass of wine, and enjoy these great films!
Happy Valentine's Day! ♥
What would be on your top 5 romance list?
xoxo,
jamie brooke